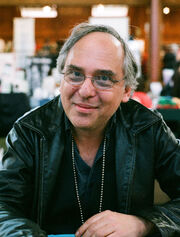 Awards:
- Angoulême International Comics Festival, Prize for Best Comic Book 1988 - Maus
- 1988 Max & Moritz Prize 1988 - Maus
- Guggenheim Fellowship for Creative Arts, US & Canada 1990
- American Book Awards 1992 - Maus
- Pulitzer Prize Special Citation and Awards 1992 - Maus
- Los Angeles Times, Book Prize for Fiction 1992 - Maus II
- Will Eisner Award Hall of Fame 1999
- Time Magazine "Top 100 Most Influential People" 2005 
Famous Works: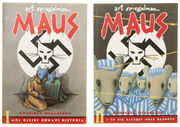 -Maus: A Survivor's Tale
- Maus II: A Survivor's Tale
- Beakdowns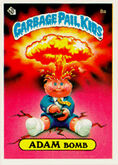 - In The Shadow of No Towers
- Garbage Pail Kids
Ad blocker interference detected!
Wikia is a free-to-use site that makes money from advertising. We have a modified experience for viewers using ad blockers

Wikia is not accessible if you've made further modifications. Remove the custom ad blocker rule(s) and the page will load as expected.